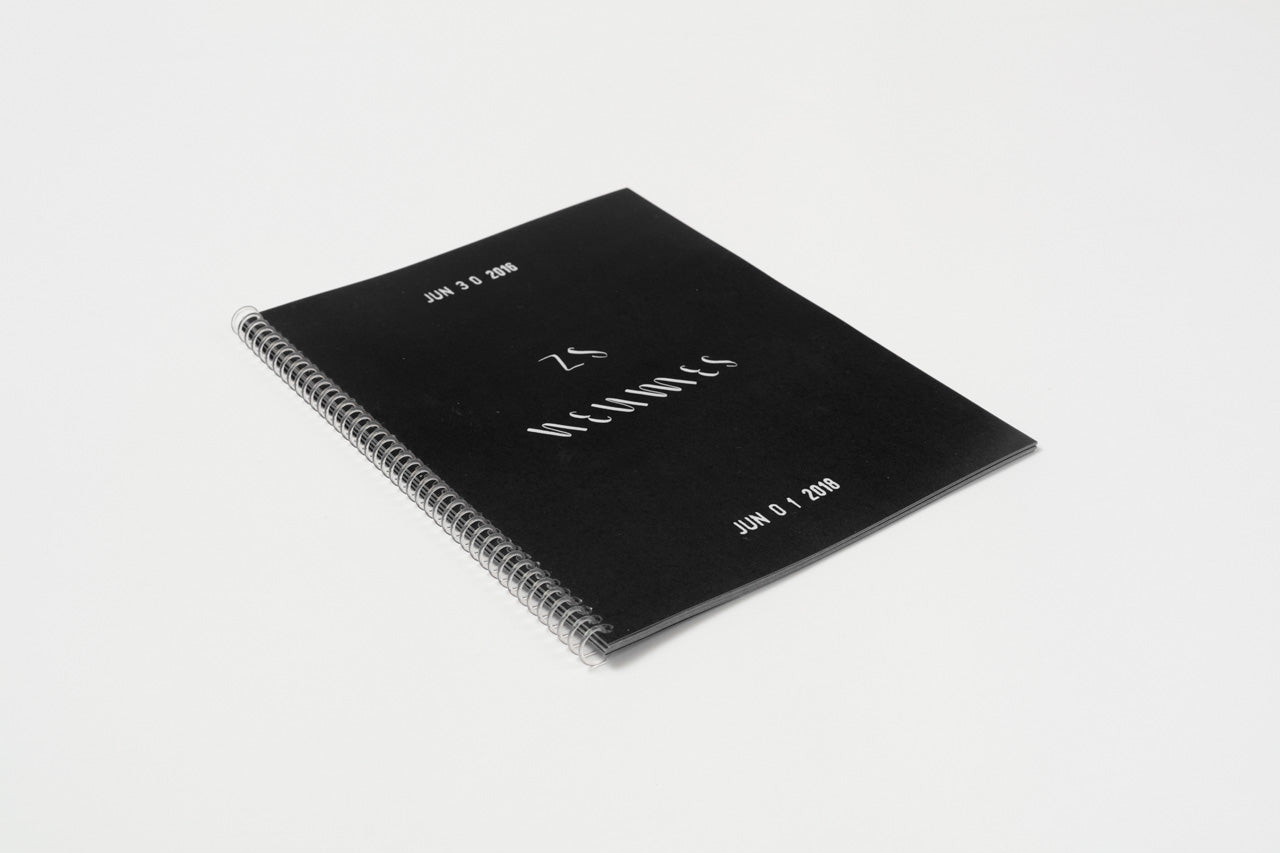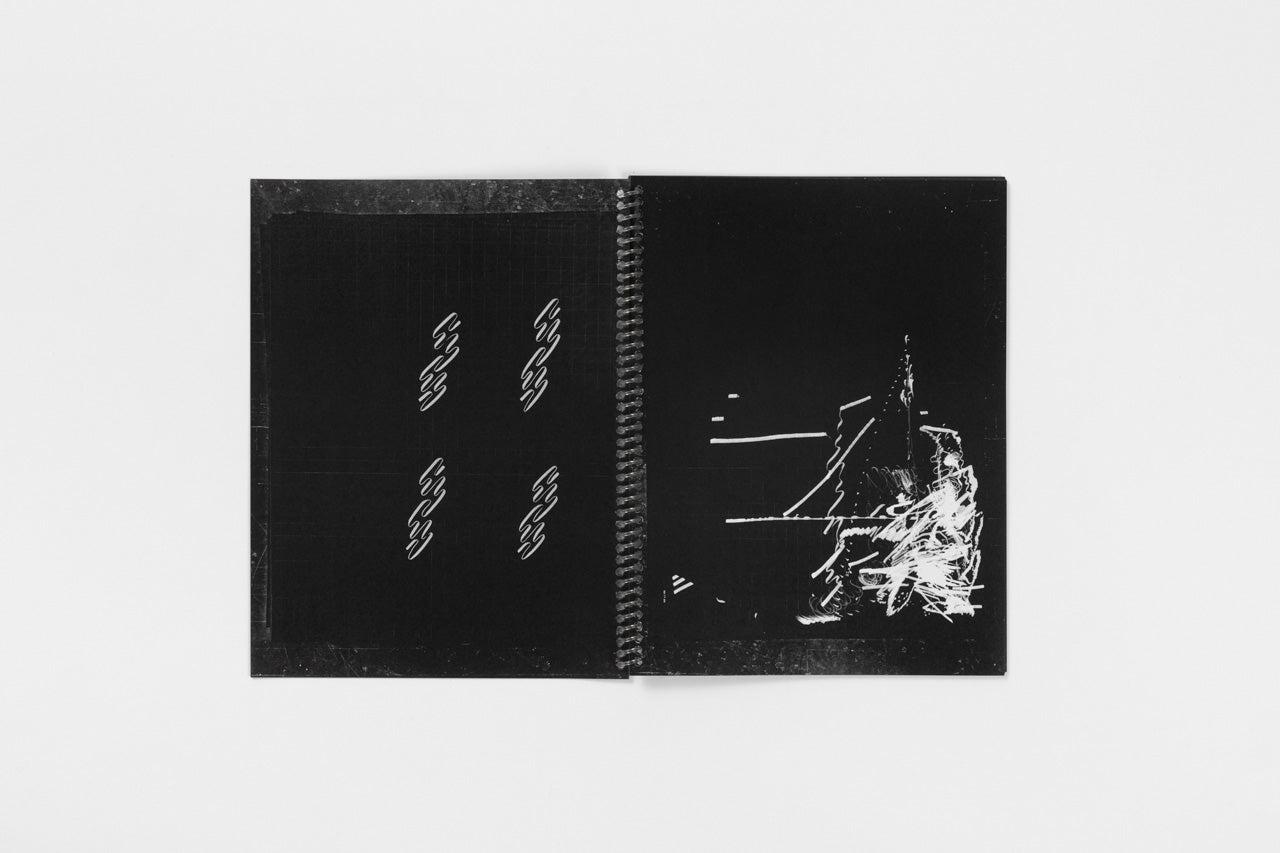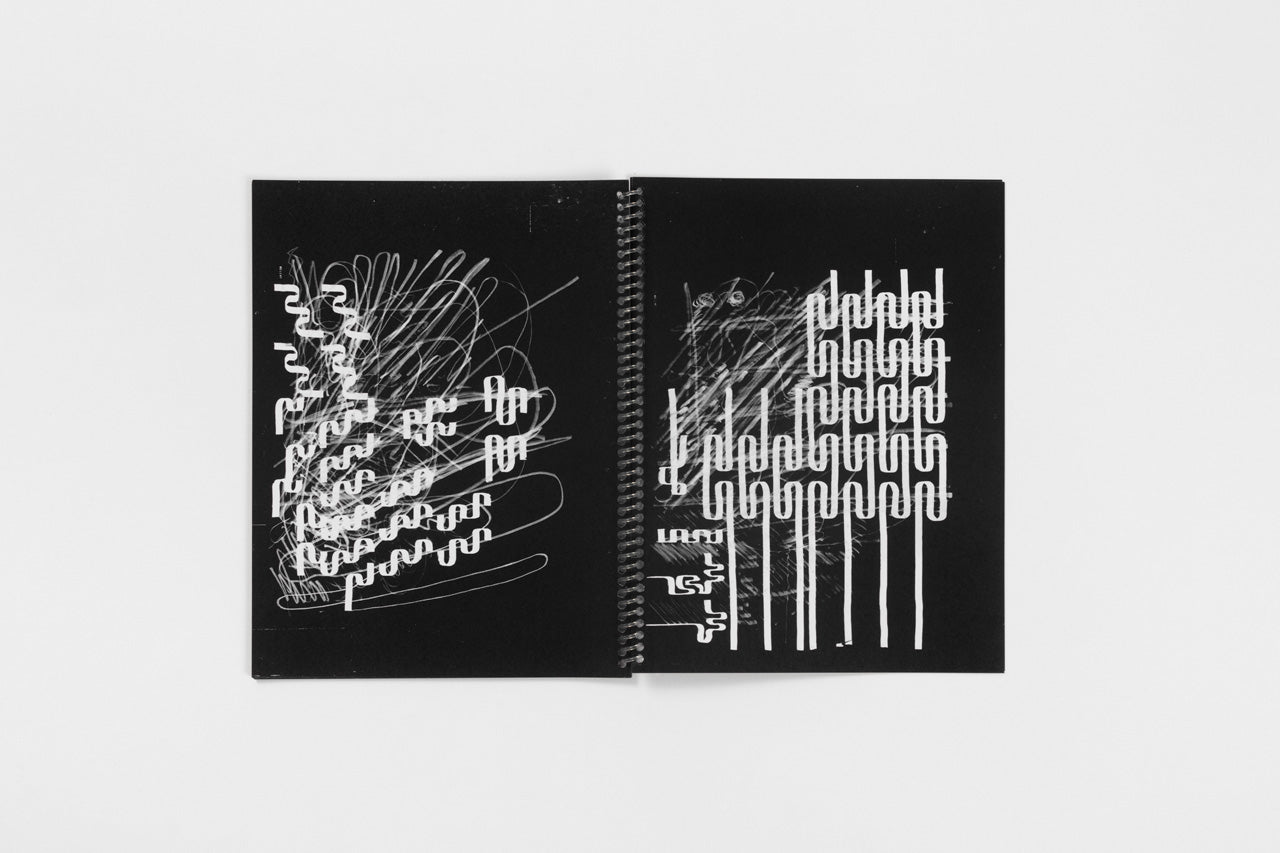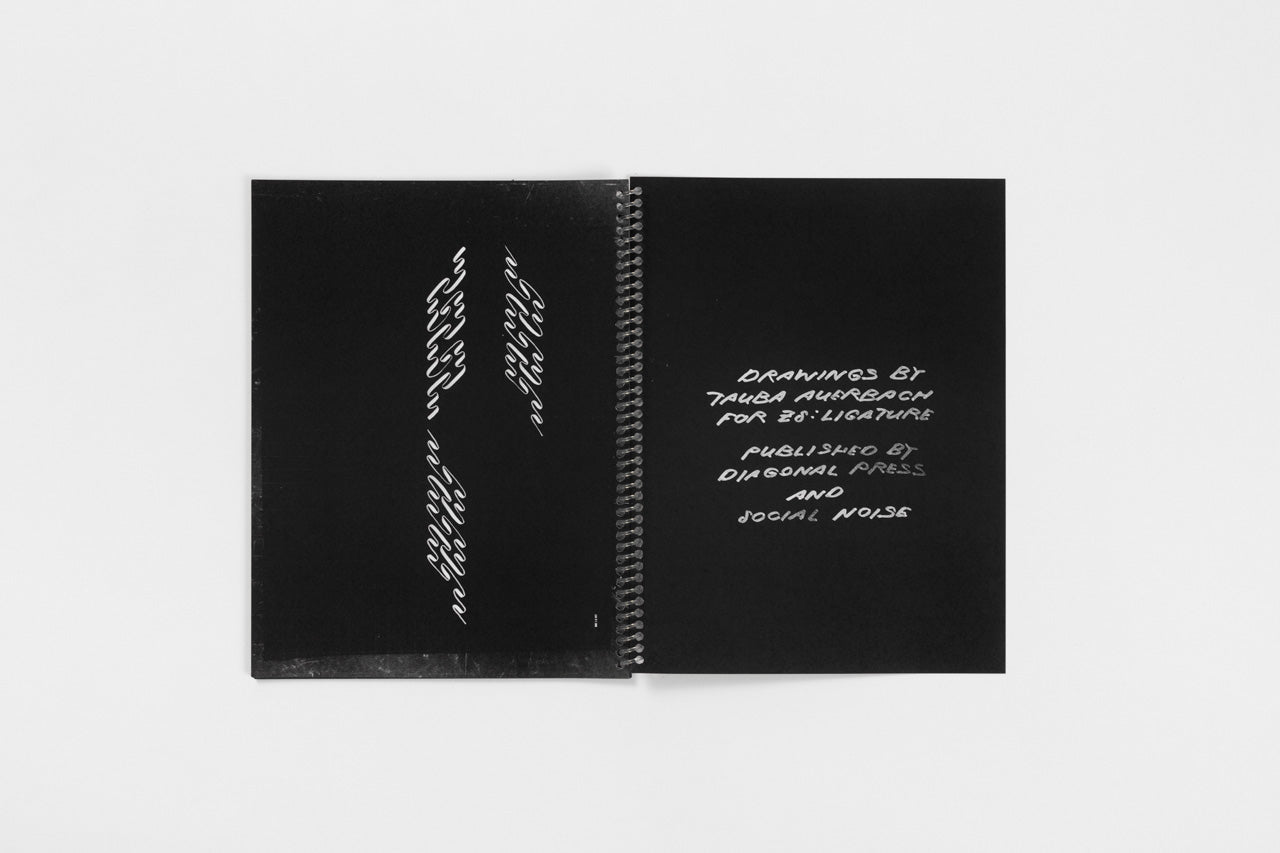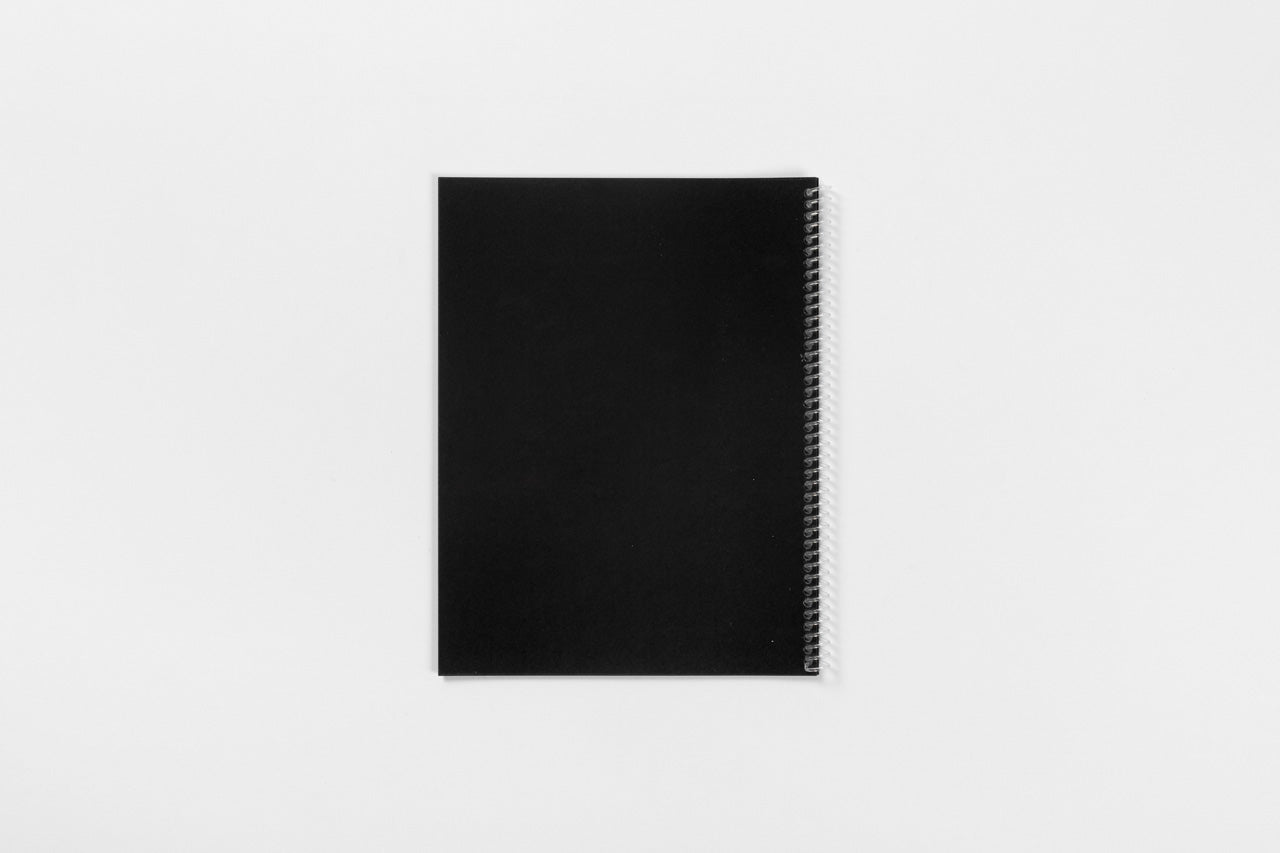 ZS NEUMES CHAPBOOK
2018
10.5 x 8 inches
56 pages
$16.00
Black and white photocopy on paper
Coil binding
Neumes is the rst in a series of documents relating the project
ZS: LIGATURE, an evolving performance which incorporates
sound-generating calligraphy, projection and surveillance
technology with musical composition and improvisation.
Conceived as a chapbook, Neumes I contains a small selection
of the over 500 drawings generated during the rst iteration of
the project.
LIGATURE is performed and composed by the ensemble ZS
(Sam Hillmer -saxophone, Patrick Higgins-guitar and
electronics, Greg Fox- drums and modular synthesis, Michael
Beharie- electronics ), artist Tauba Auerbach -
sonied/surveilled marker and artist and projectionist Laura
Paris - projections.


All images and works copyright Diagonal Press.