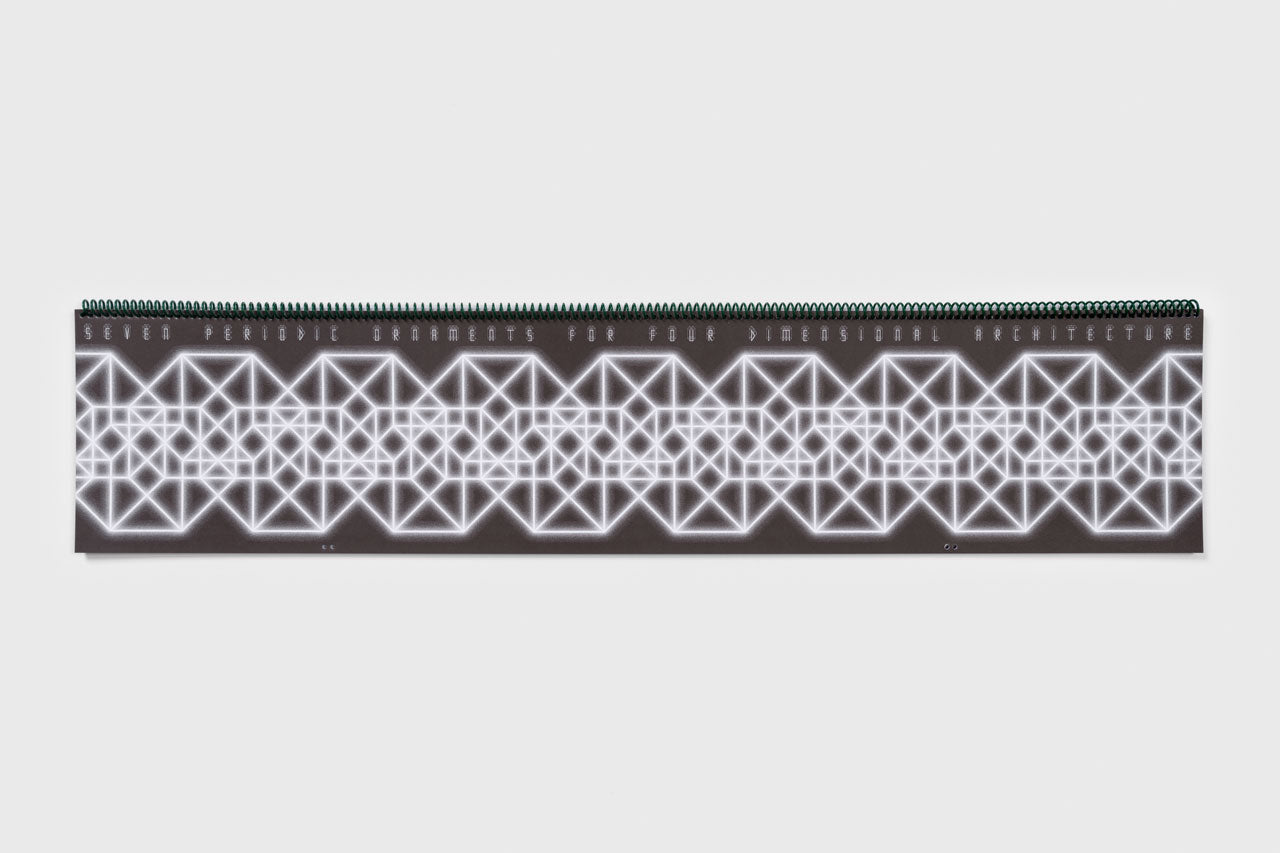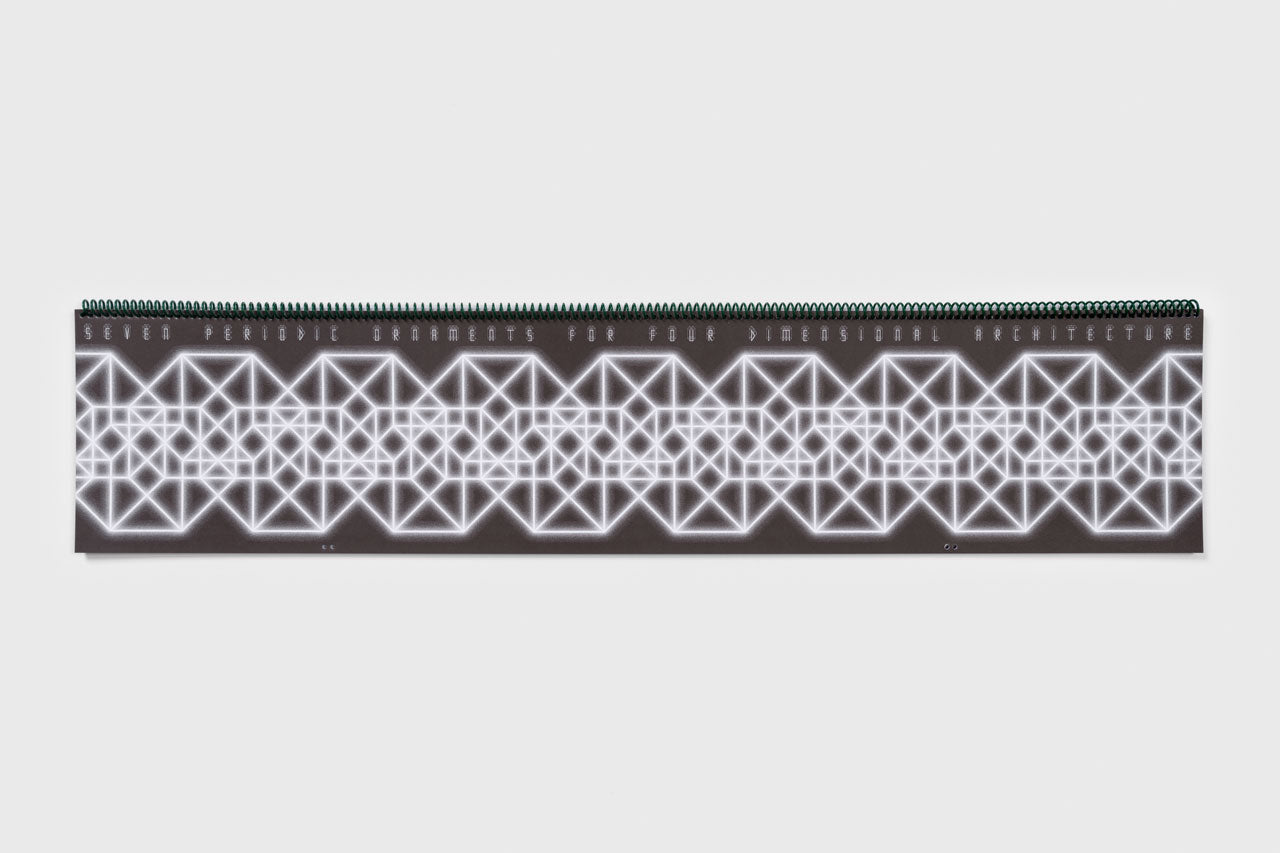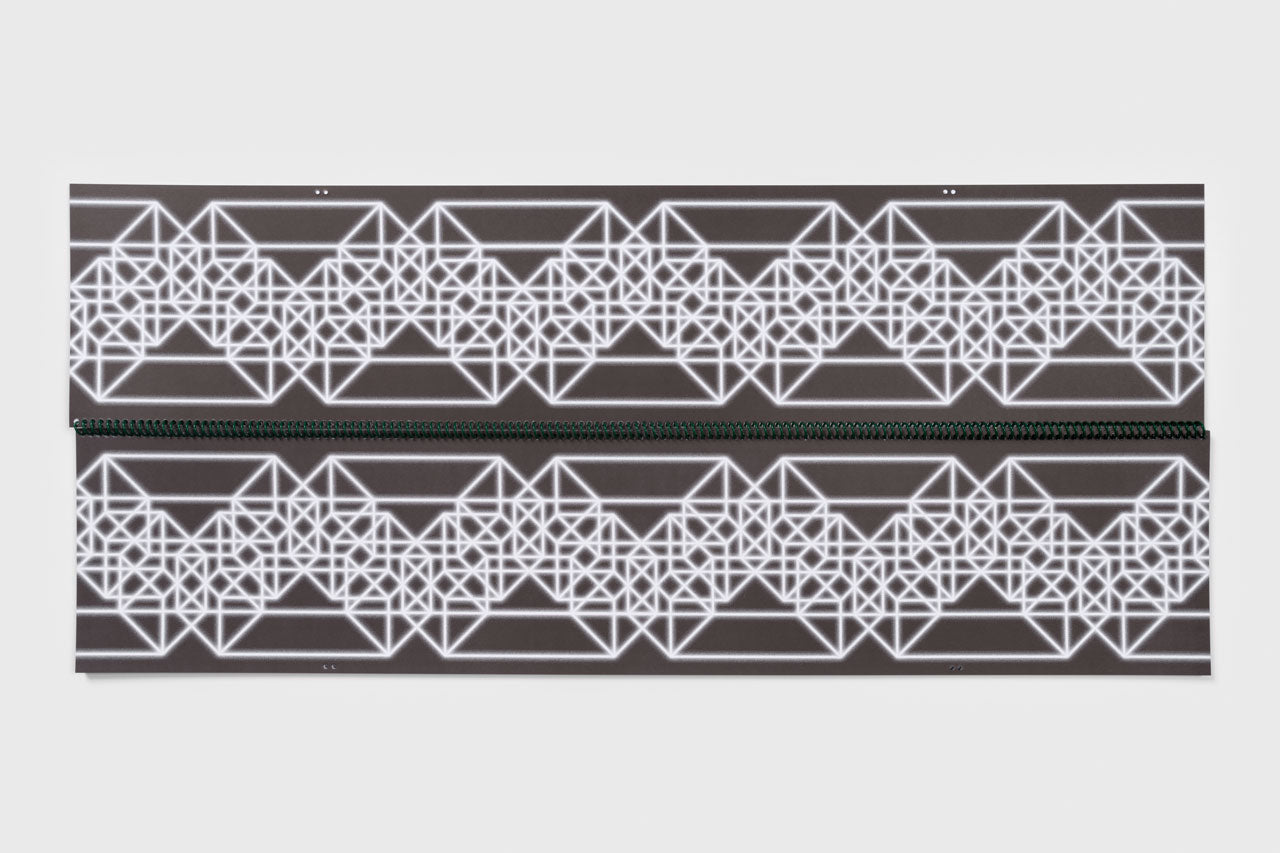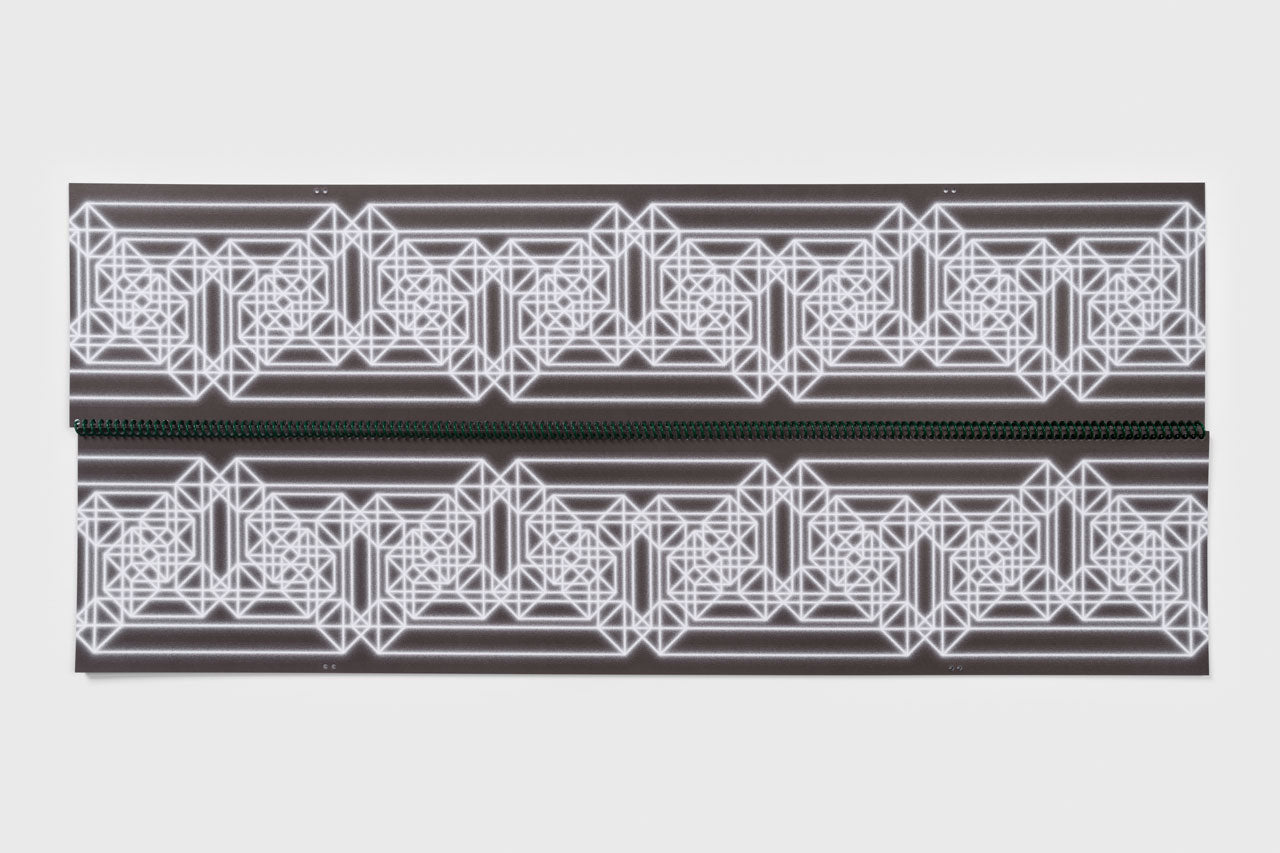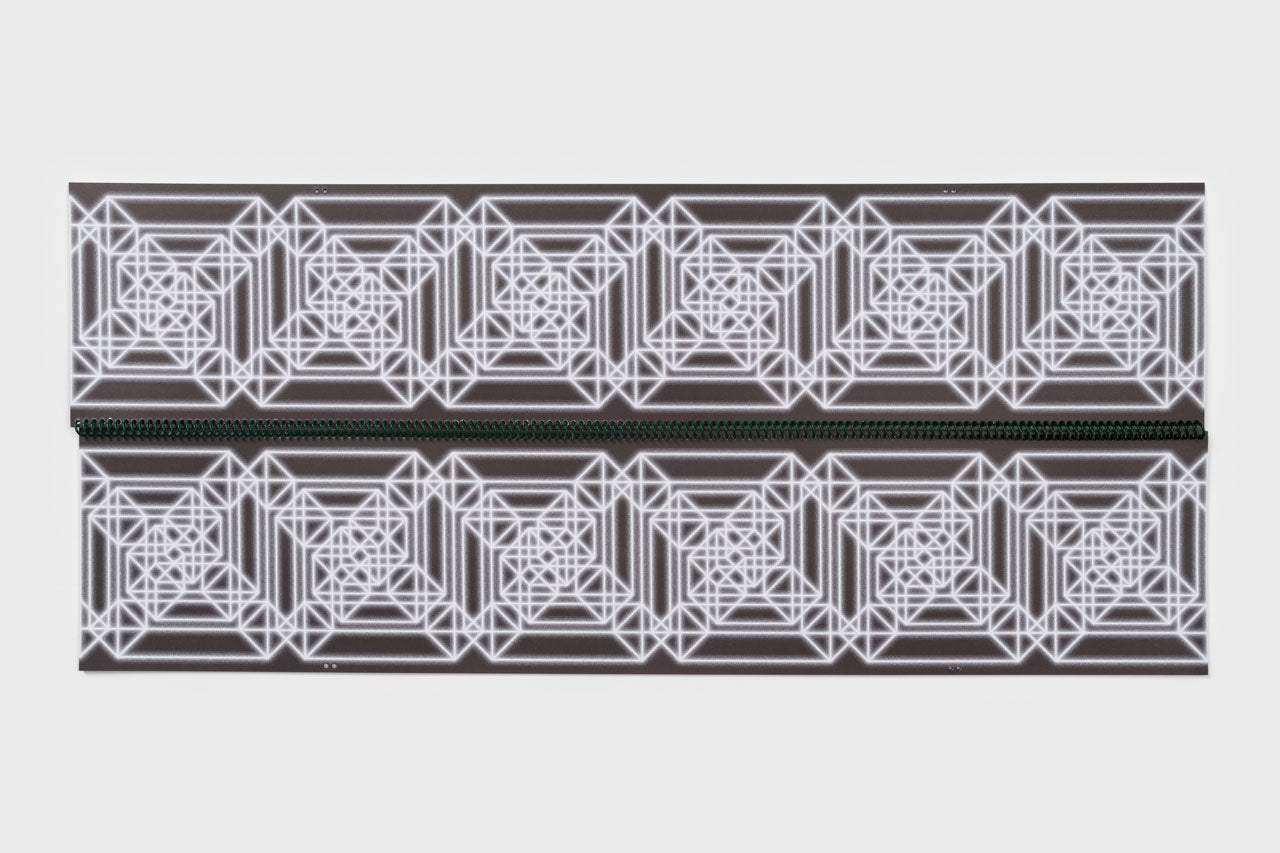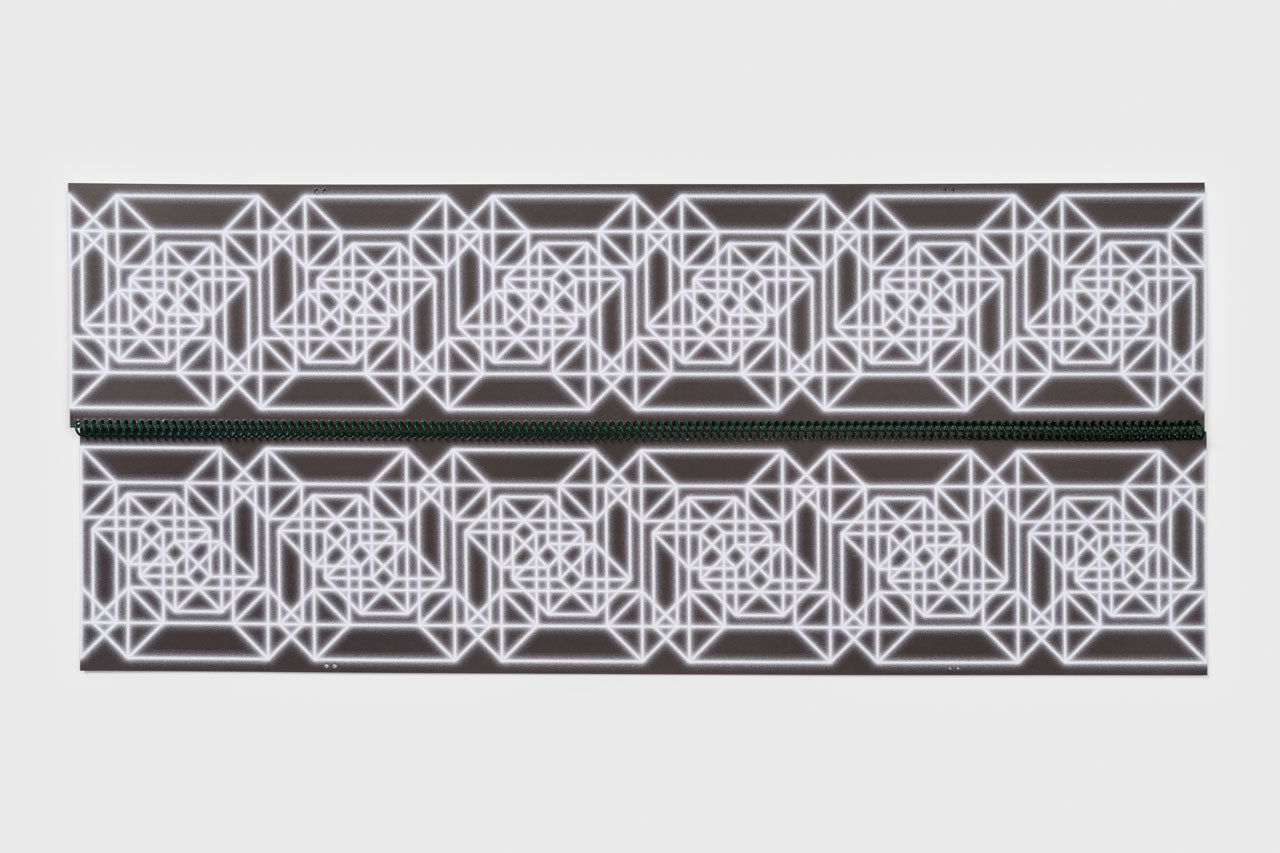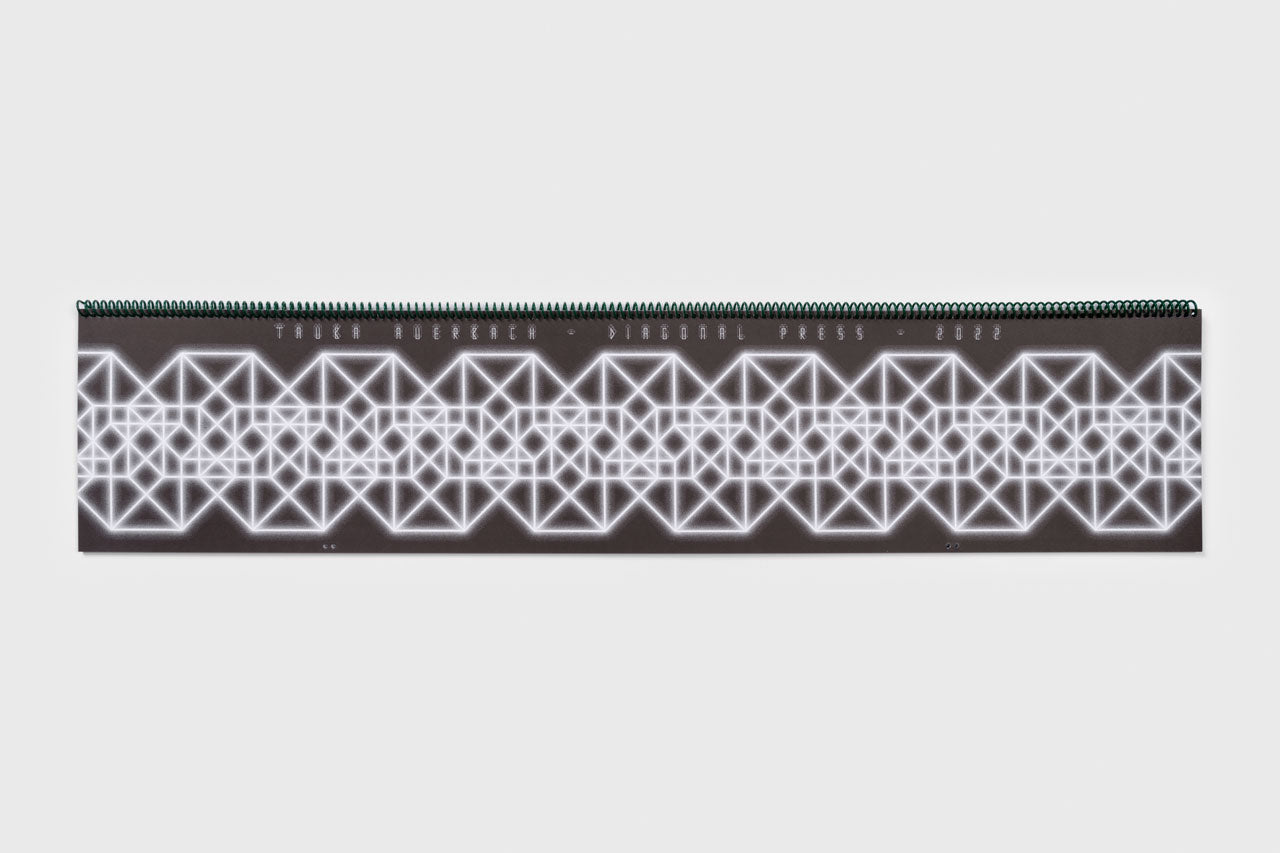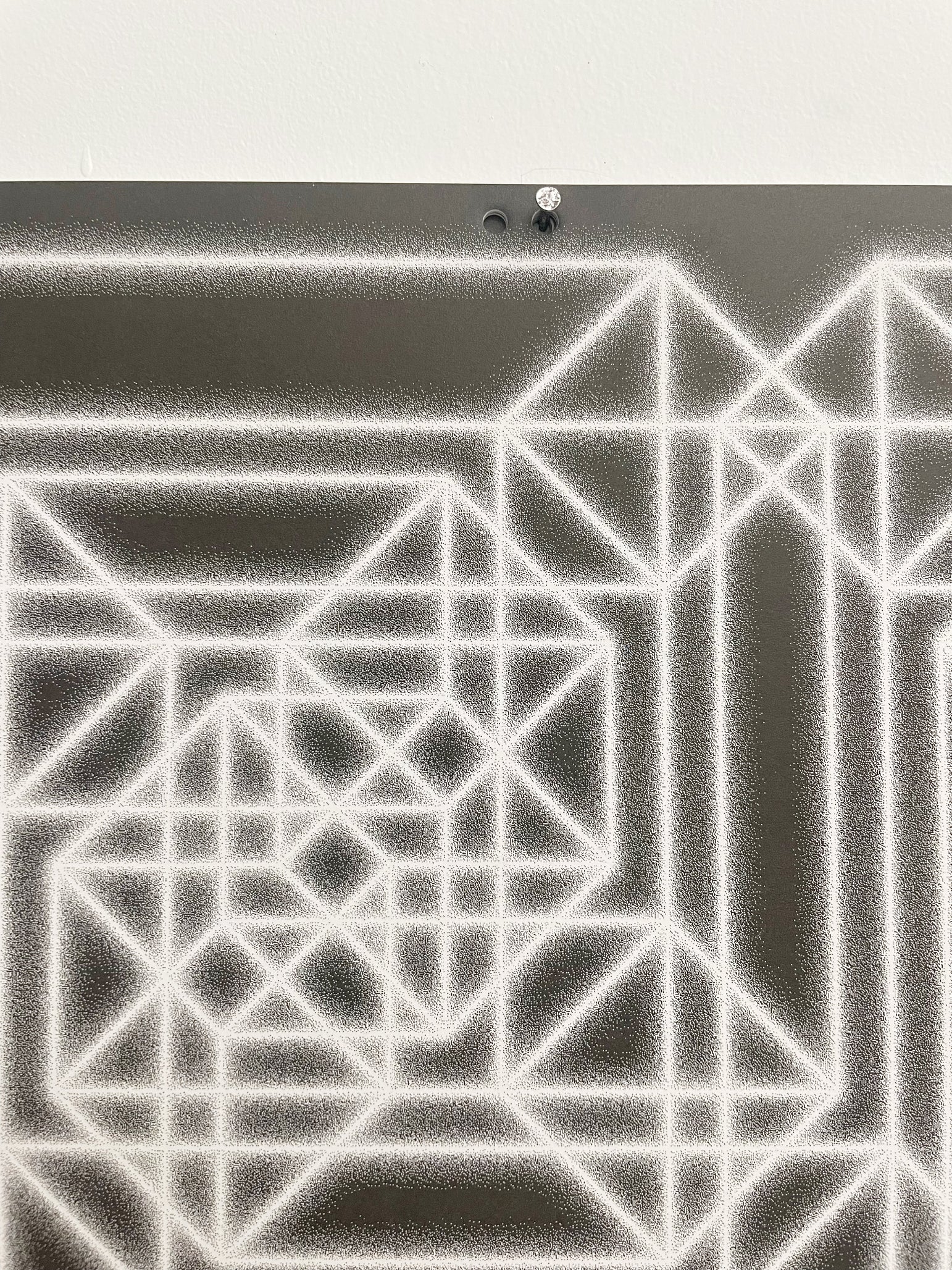 SEVEN PERIODIC ORNAMENTS FOR FOUR DIMENSIONAL ARCHITECTURE
2022
36 x 8 inches
14 pages
$40.00
Offset print 
Coil Binding
A book of architectural ornaments with holes for hanging over a window, door, or anywhere one sees fit.

This book takes the classic "meander" family of ornaments and extrudes them each in two directions — a technique described in Taxonomy of Periodic Linear Ornament (published by Diagonal Press). Beginning as drawings taking up two dimensions, extruding in two additional dimensions brings them into four dimensions. This technique and the glowing nature of the lines in the rendering respond to Claude Bragdon's 1913 book, Projective Ornament (republished by Diagonal Press) in which the author advocates for the use of four-dimensional geometry in architecture.


All images and works copyright Diagonal Press.