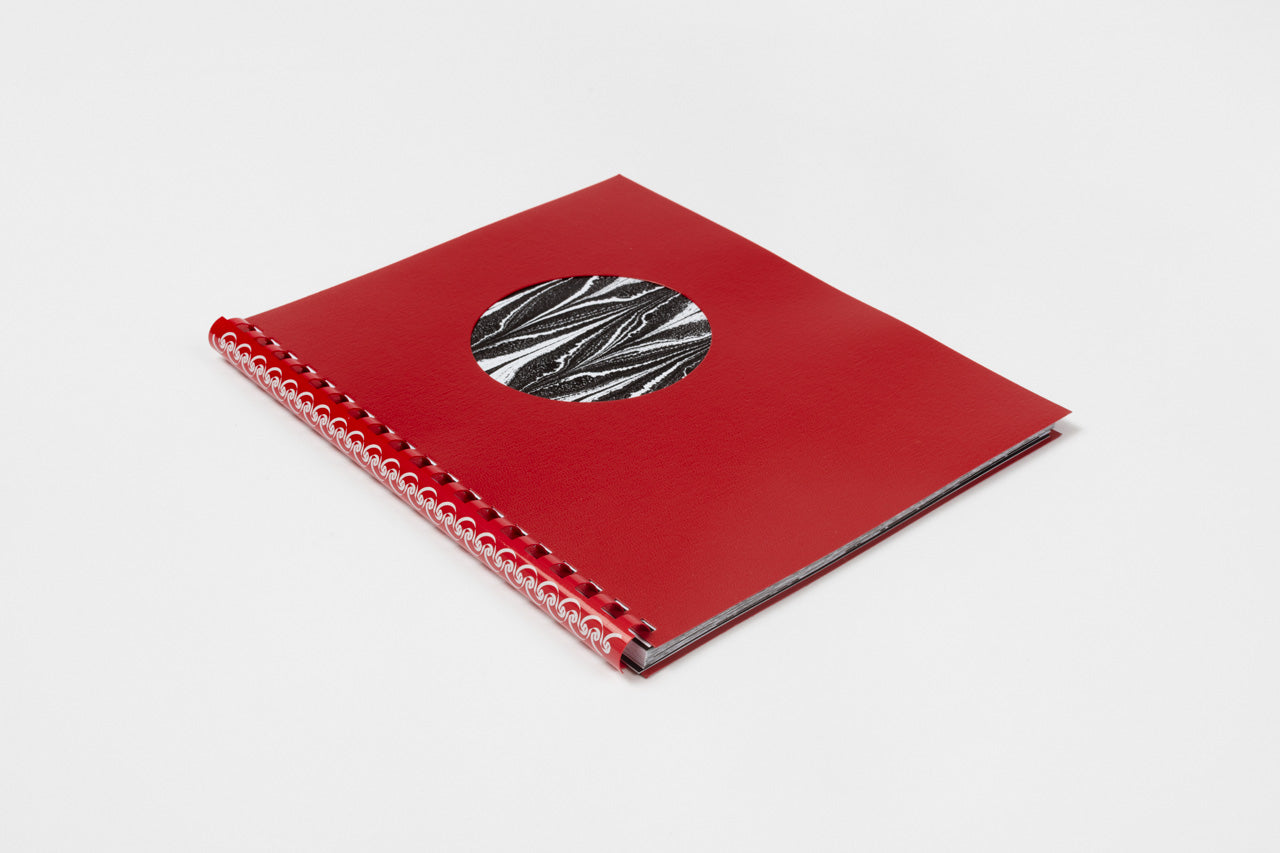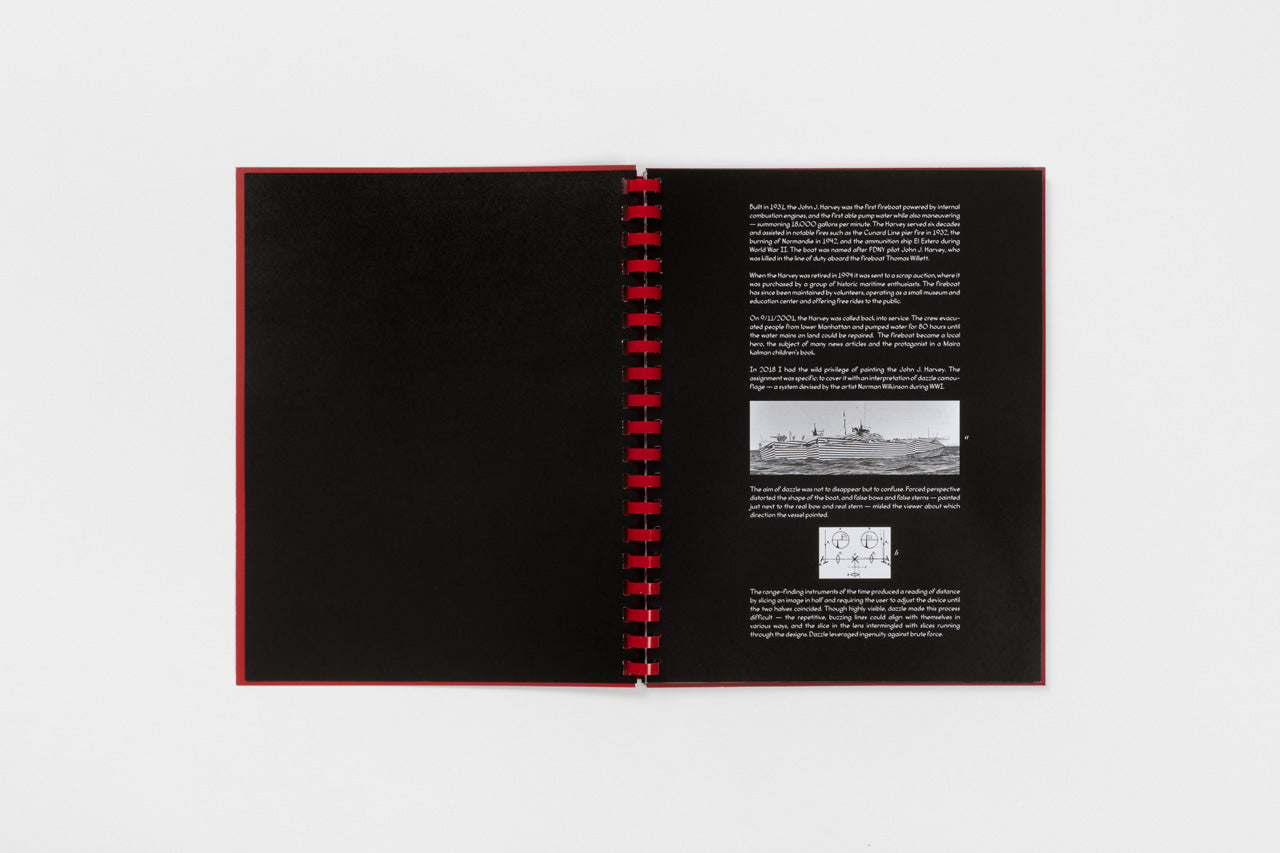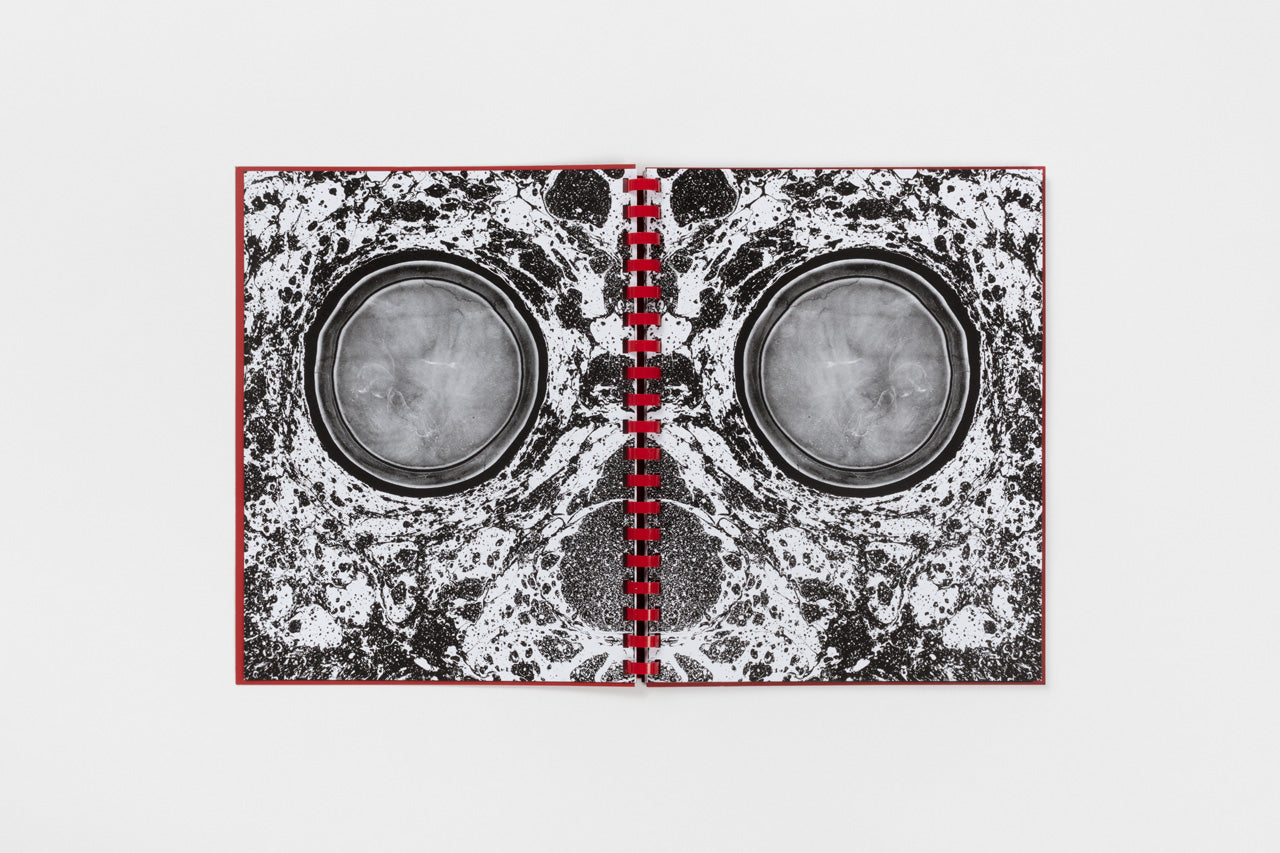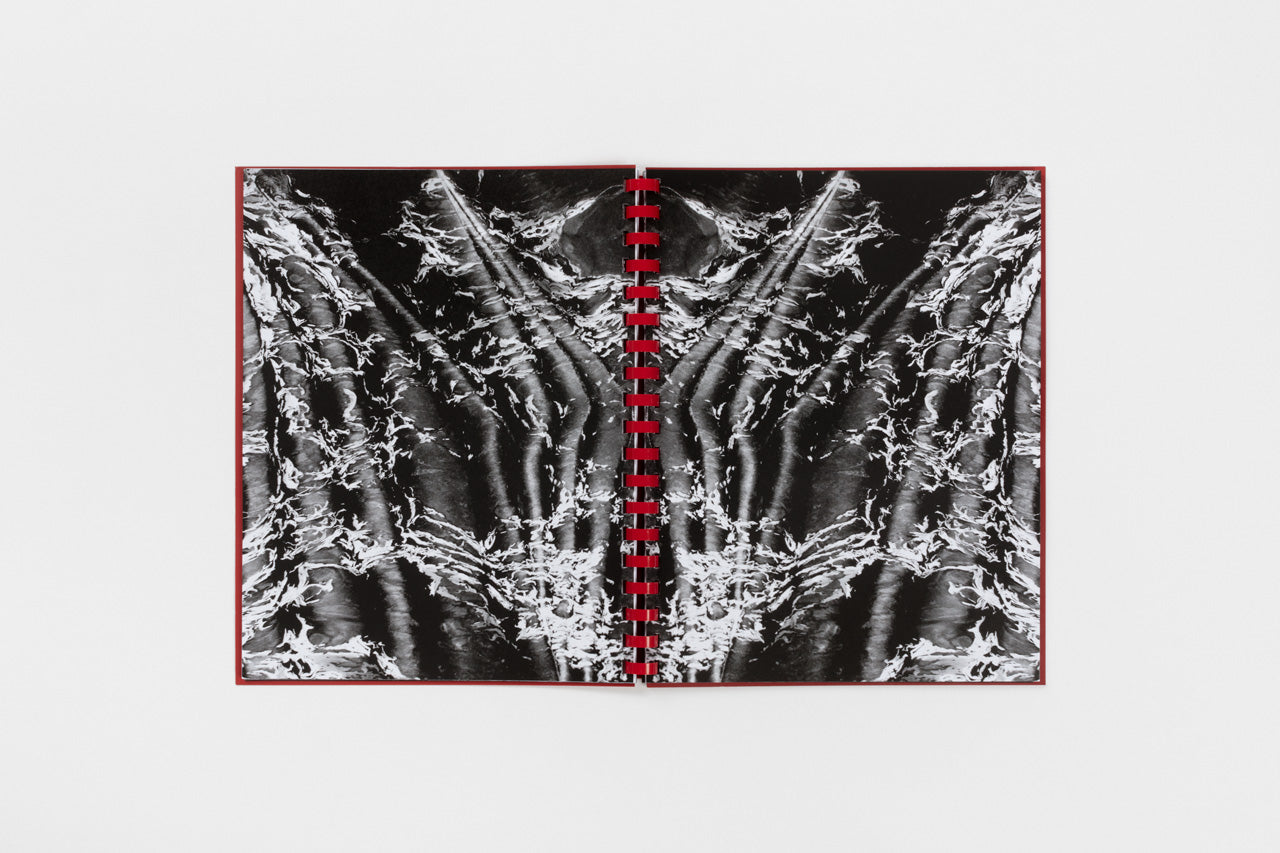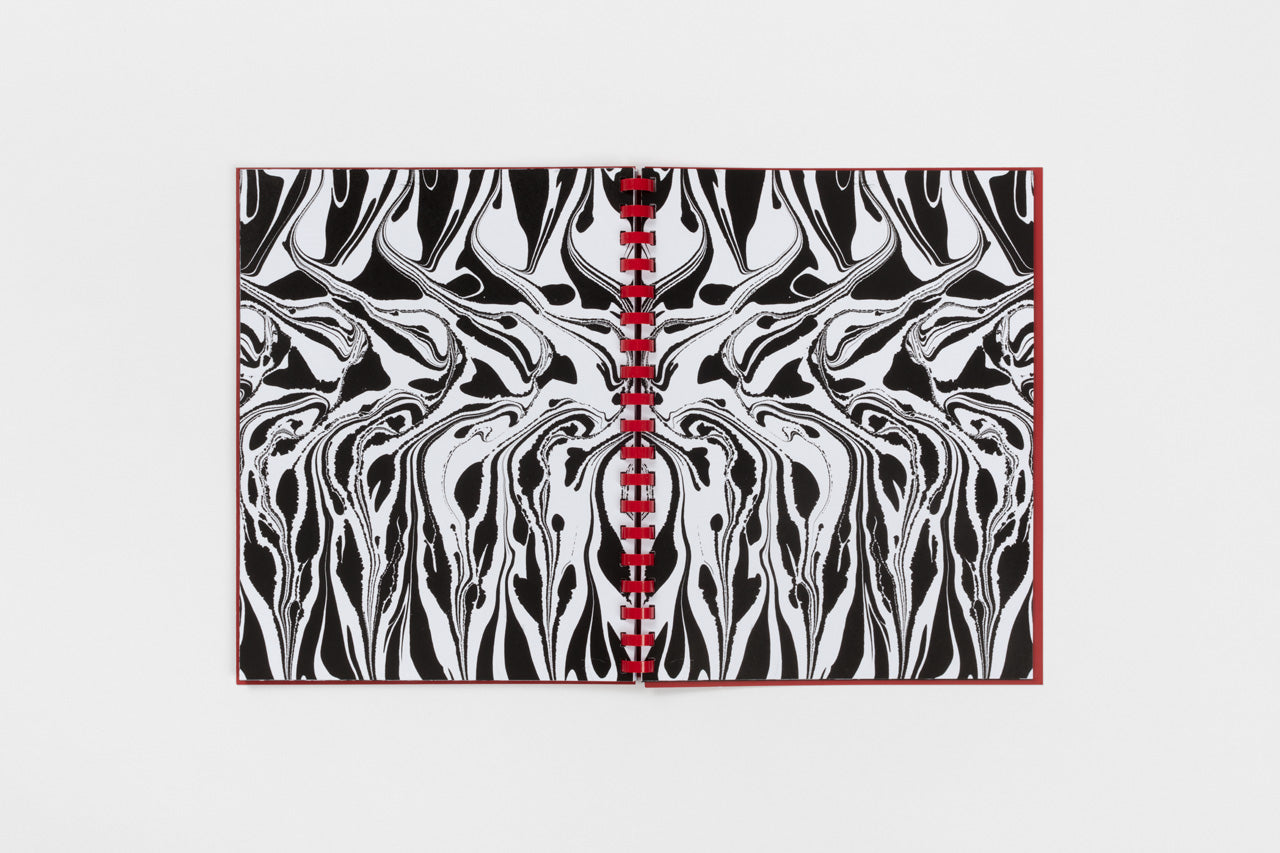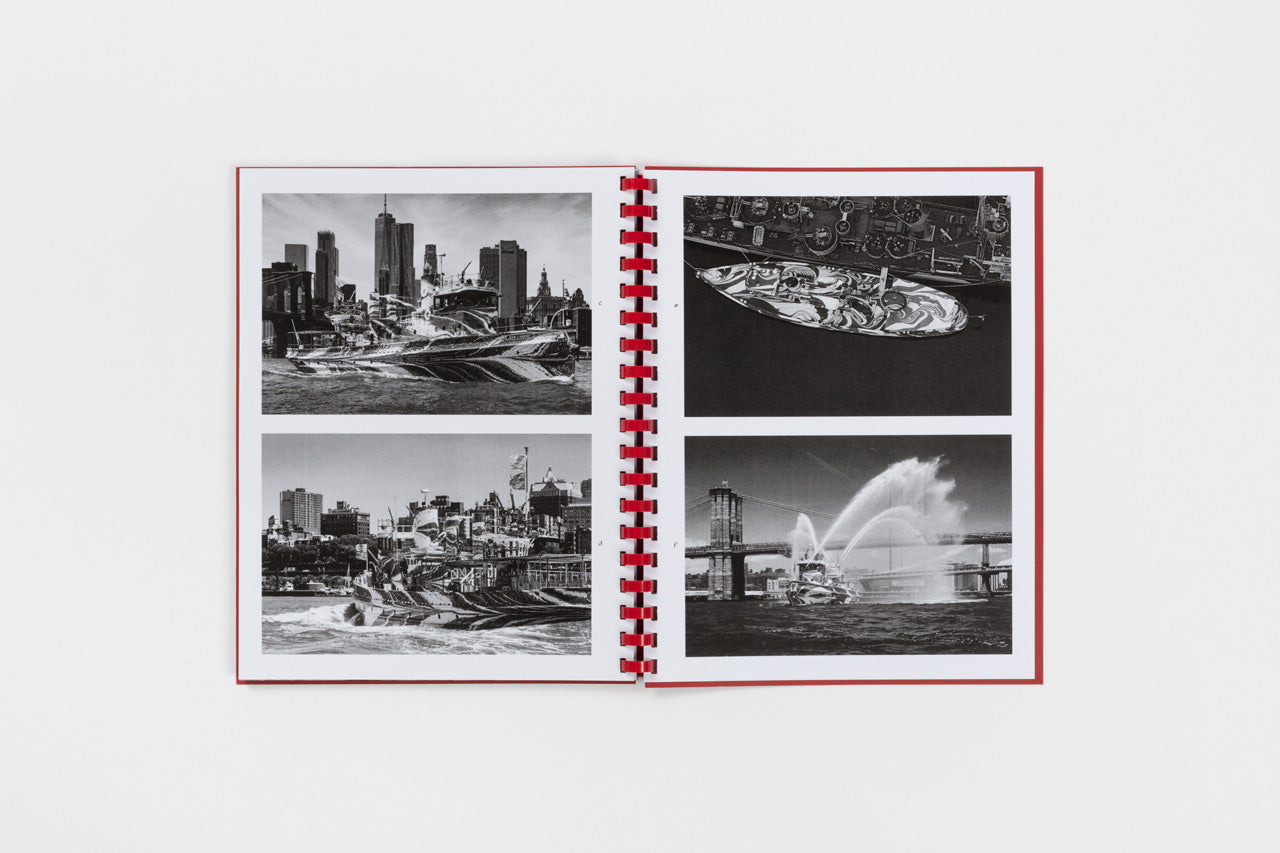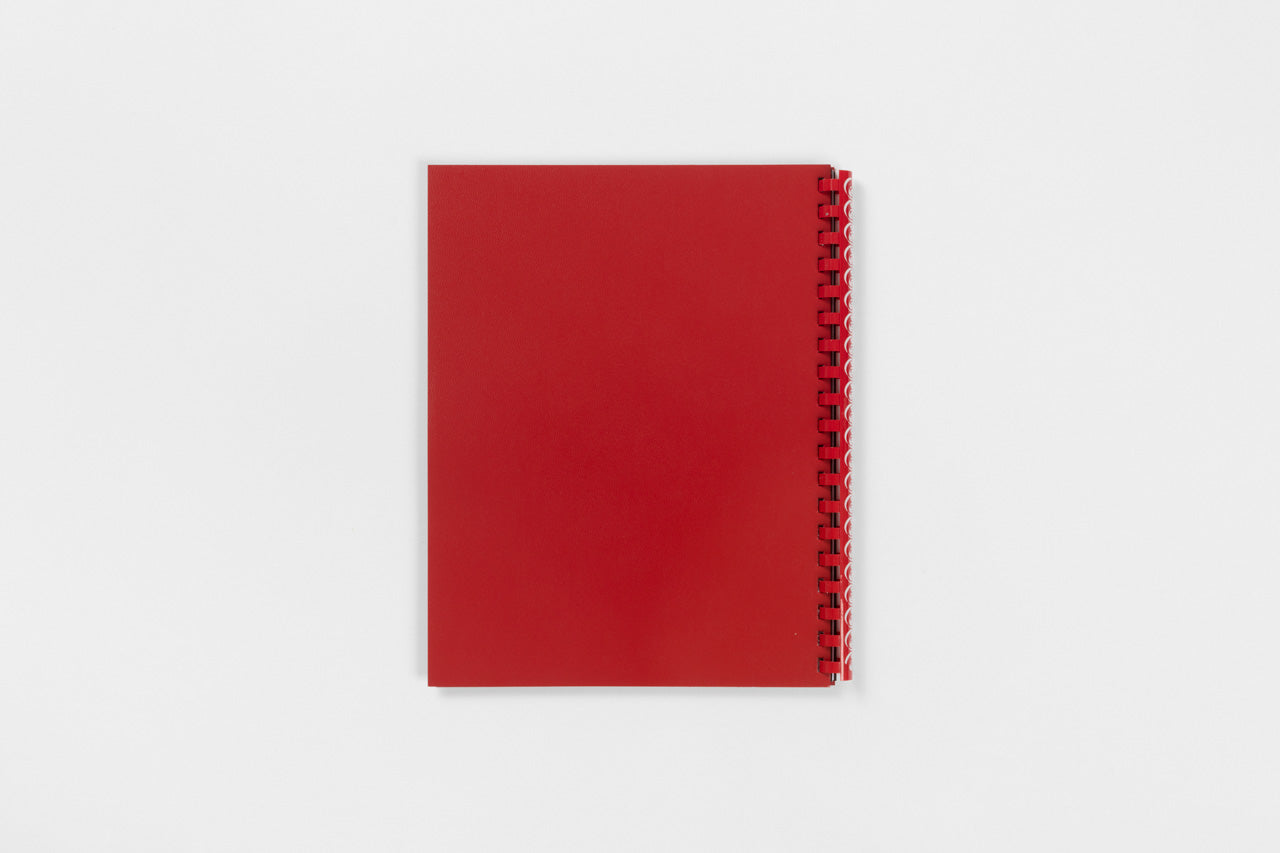 MARBLES FOR THE JOHN J. HARVEY
9 x 11 inches
104 pages

$28.00
screen-printed plastic comb
In 2018 I was commissioned by Public Art Fund and 14-18 Now to dazzle the John J. Harvey, an historic fireboat in the New York Harbor. Built in 1931 and retired in 1994, the Harvey was rescued at a scrap auction by a group of maritime enthusiasts. Since then, the boat has been maintained by volunteers, operating as a small museum and offering free rides to the public. The Harvey became an unexpected hero on 9/11, springing back into service and pumping water for 80 hours. The story is memorialized in a Maira Kalman book.
Dazzle Camouflage was a painting strategy invented by the artist Norman Wilkinson during WWI. Usually comprised of sharp, contrasting, stripey designs, dazzle was devised to confuse rather than conceal. For my interpretation of the tradition, I marbled paper to generate high contrast images of fluid behaviours. This book chronicles the project and compiles a selection of the unused designs.
-TA


All images and works copyright Diagonal Press.