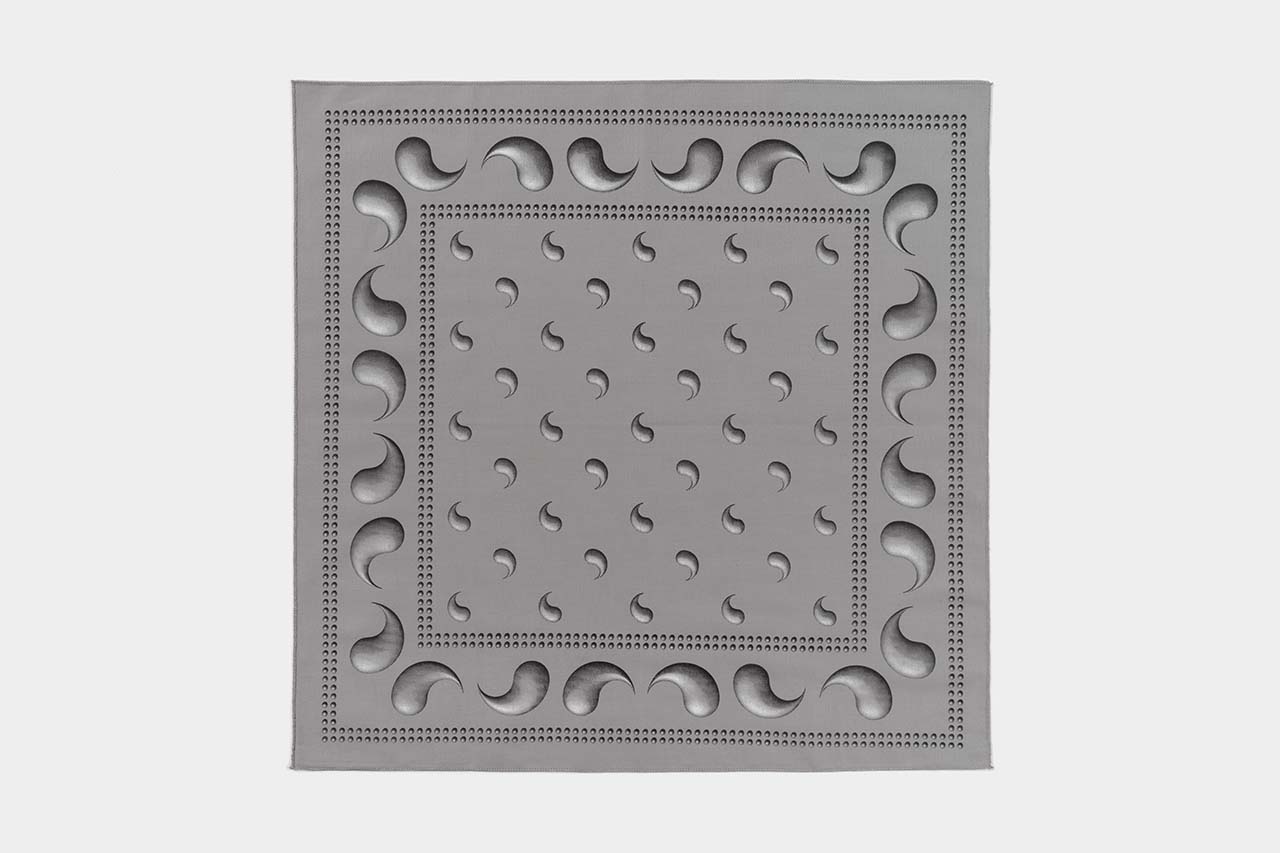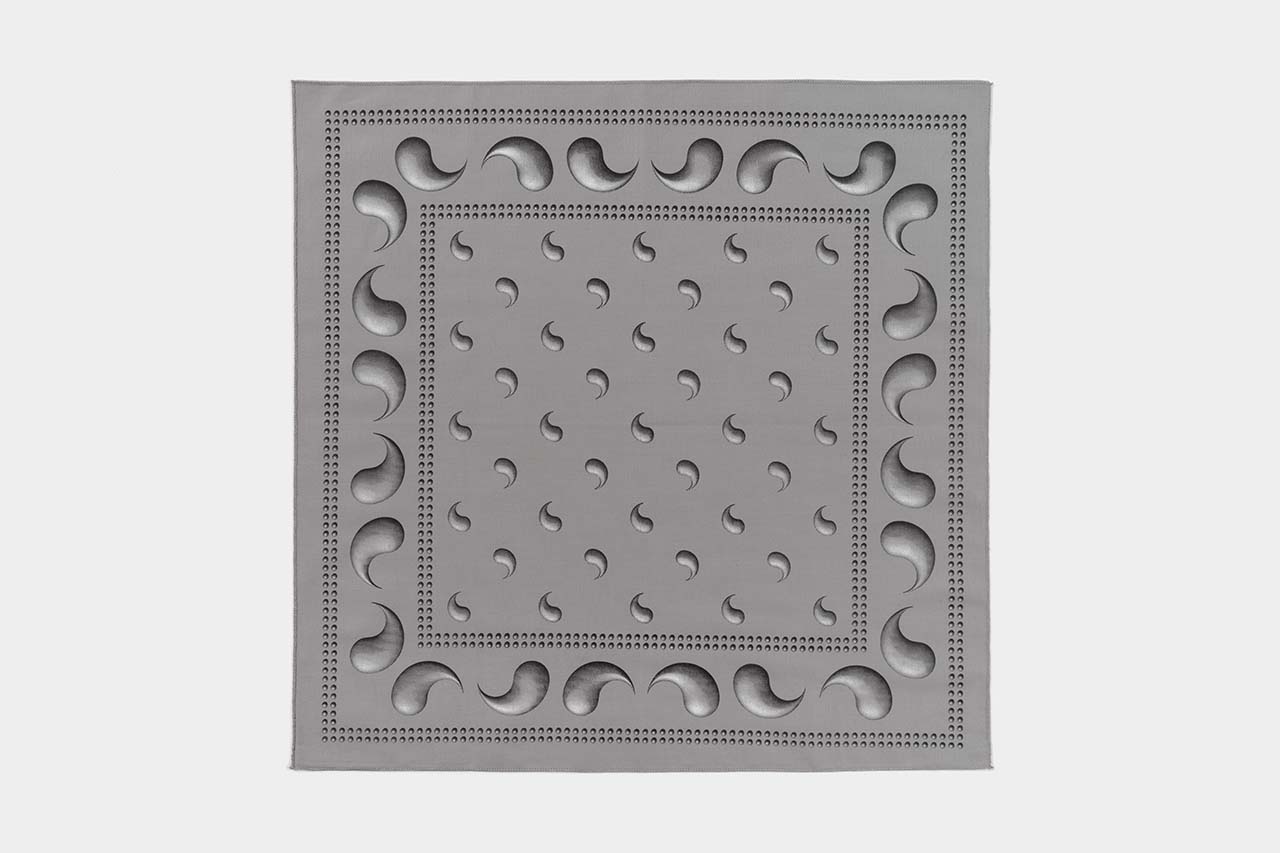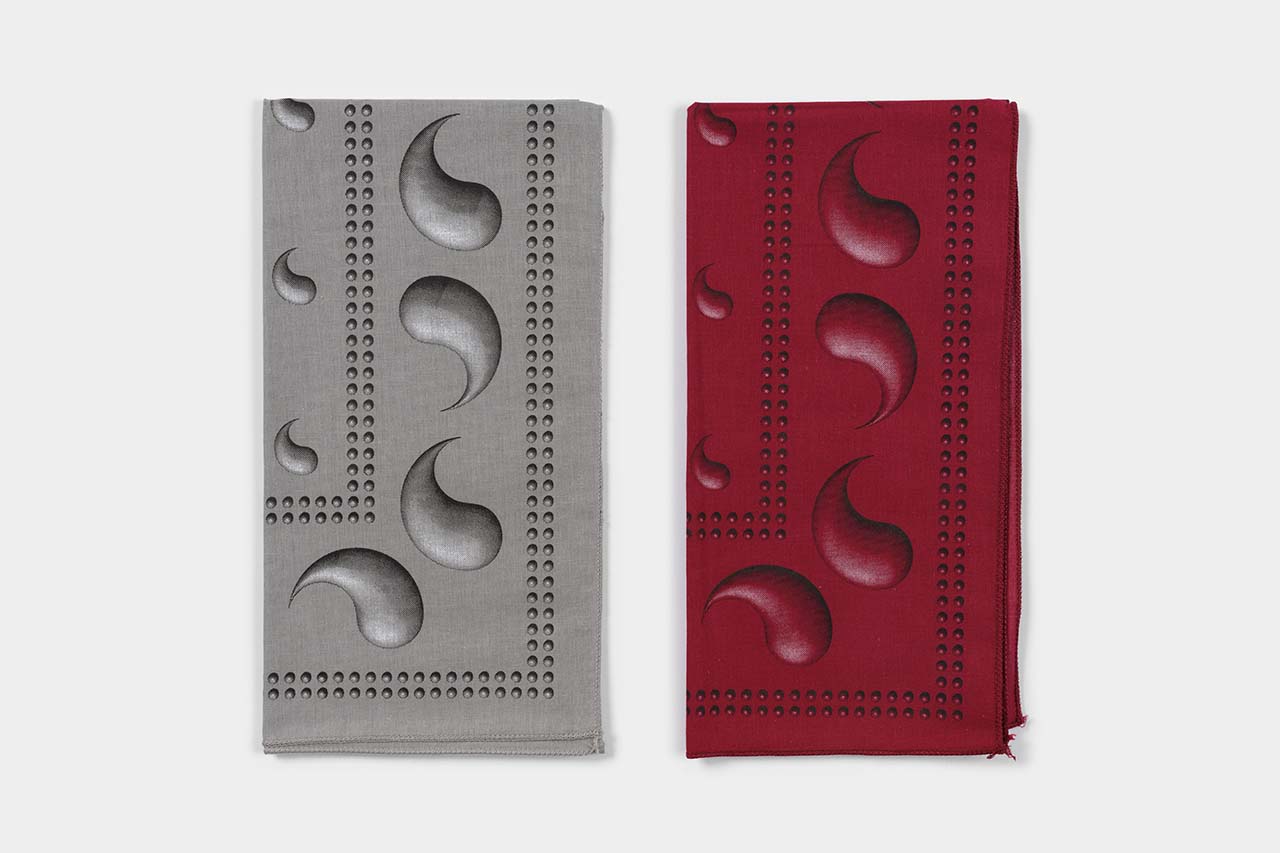 3D BANDANA (GREY)
2020
22" x 20"
$24.00
Expanding on the tradition of the bandana — typically printed with solid black and white on a colored cloth, these bandanas use gradients to bring a pared-down paisley design into relief. 
(All cloths are slightly irregular.)


All images and works copyright Diagonal Press.