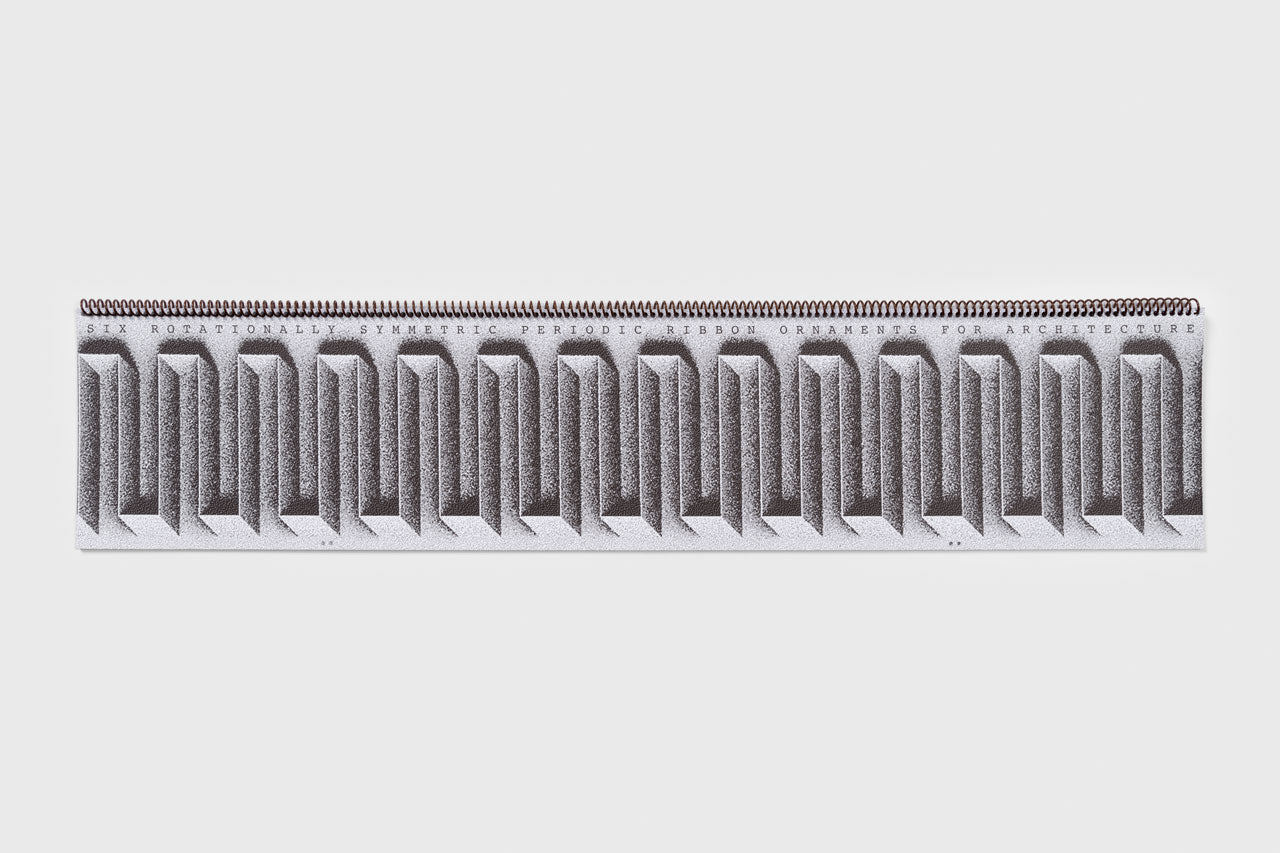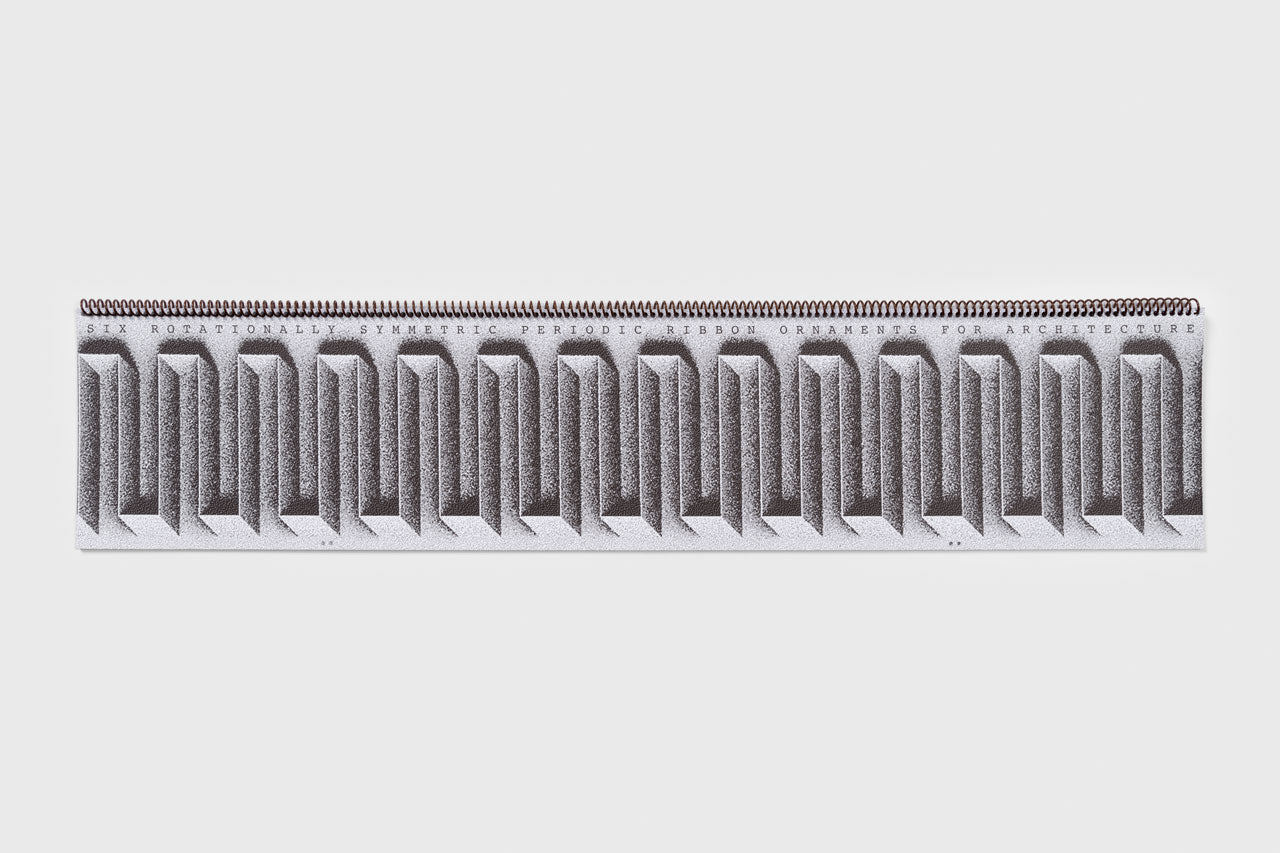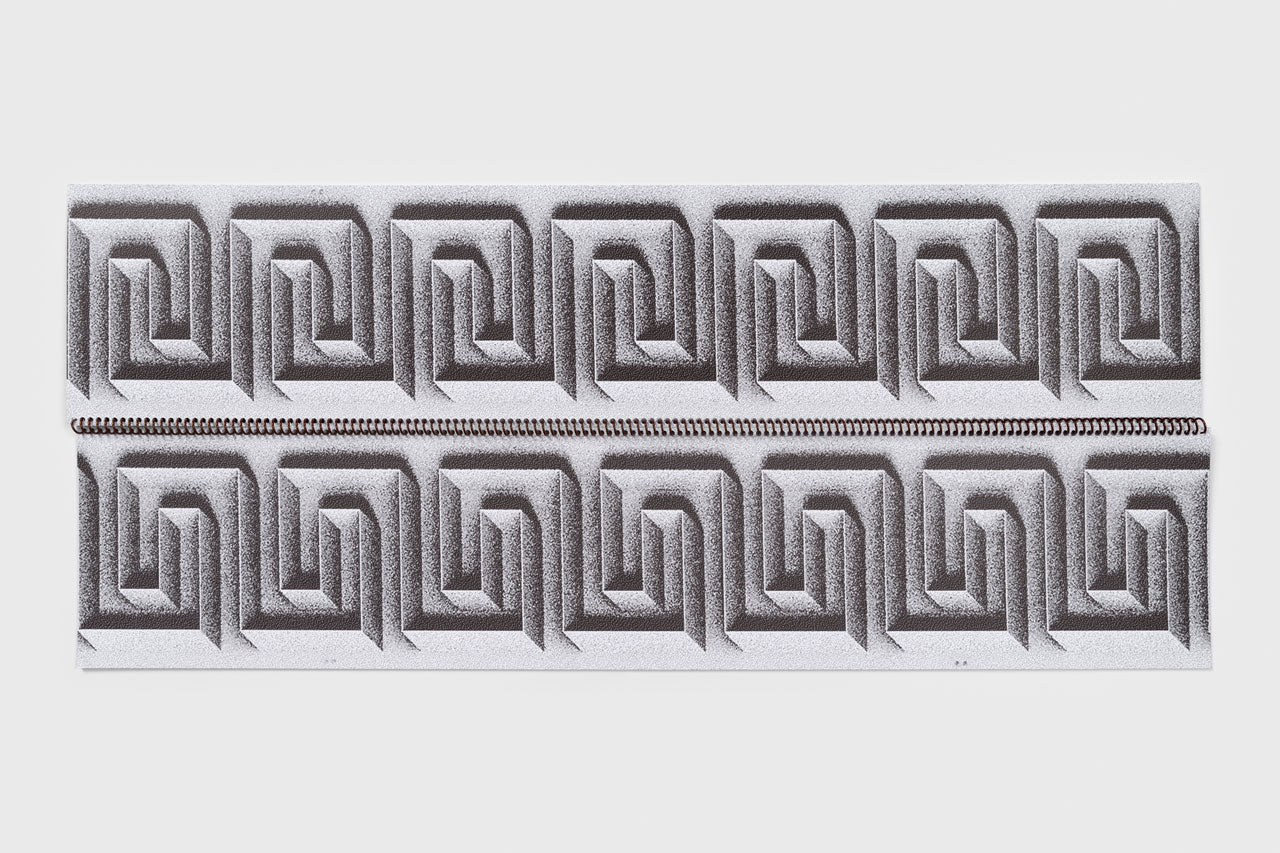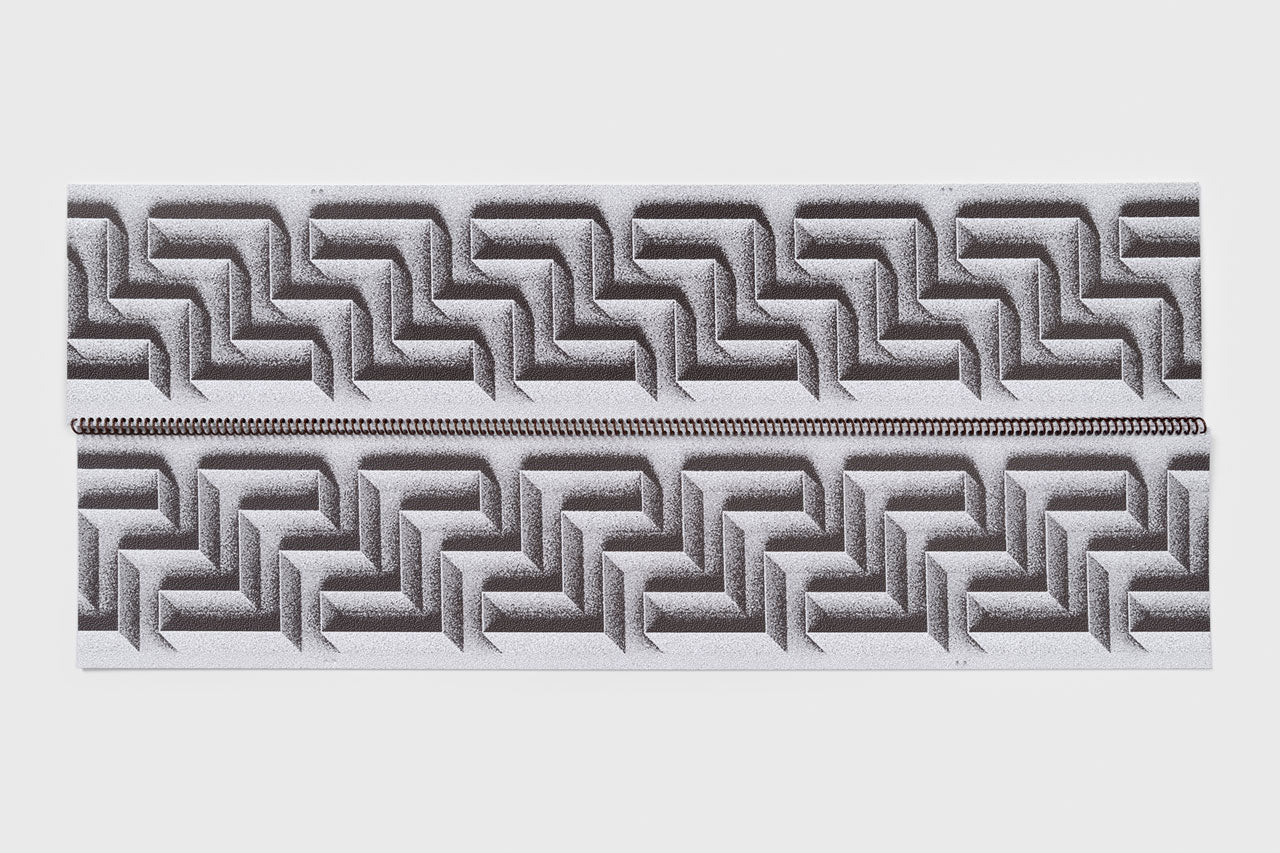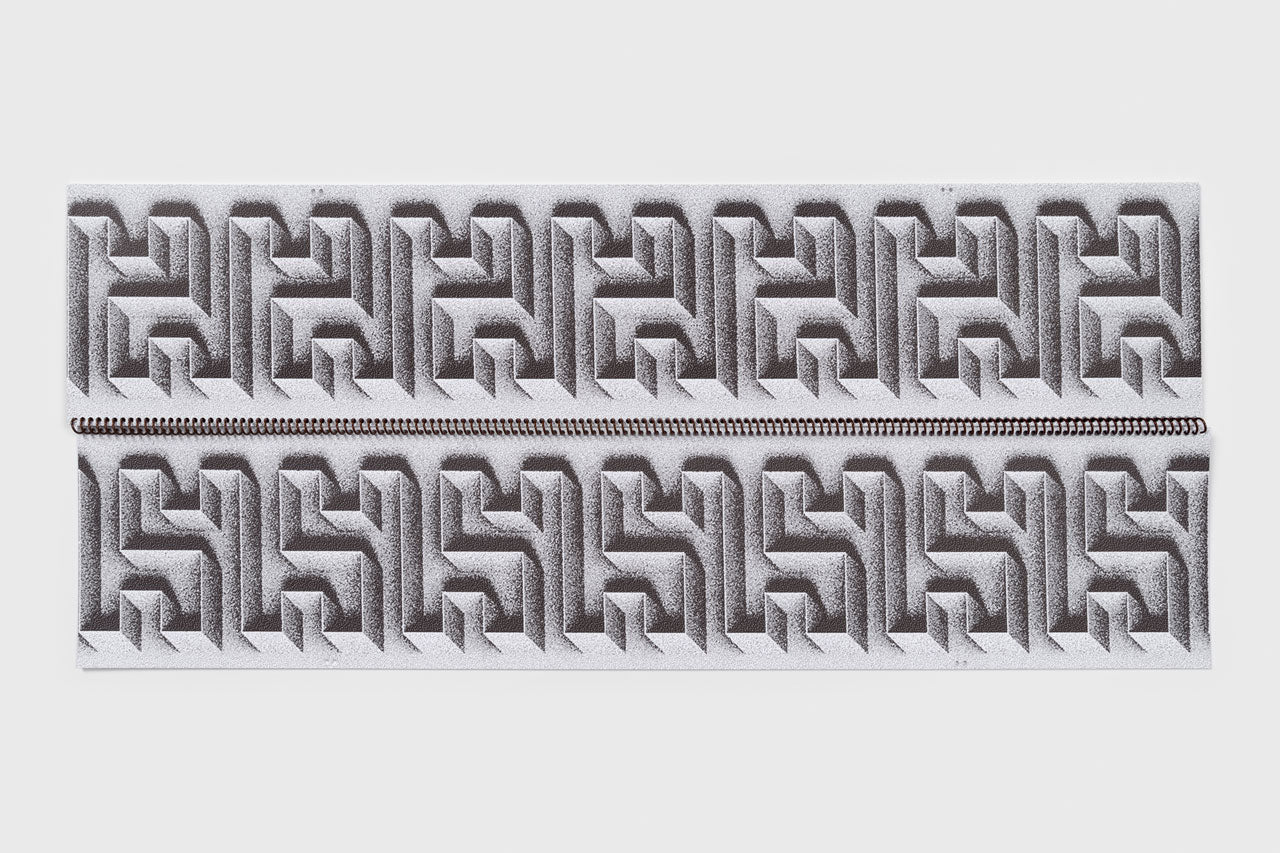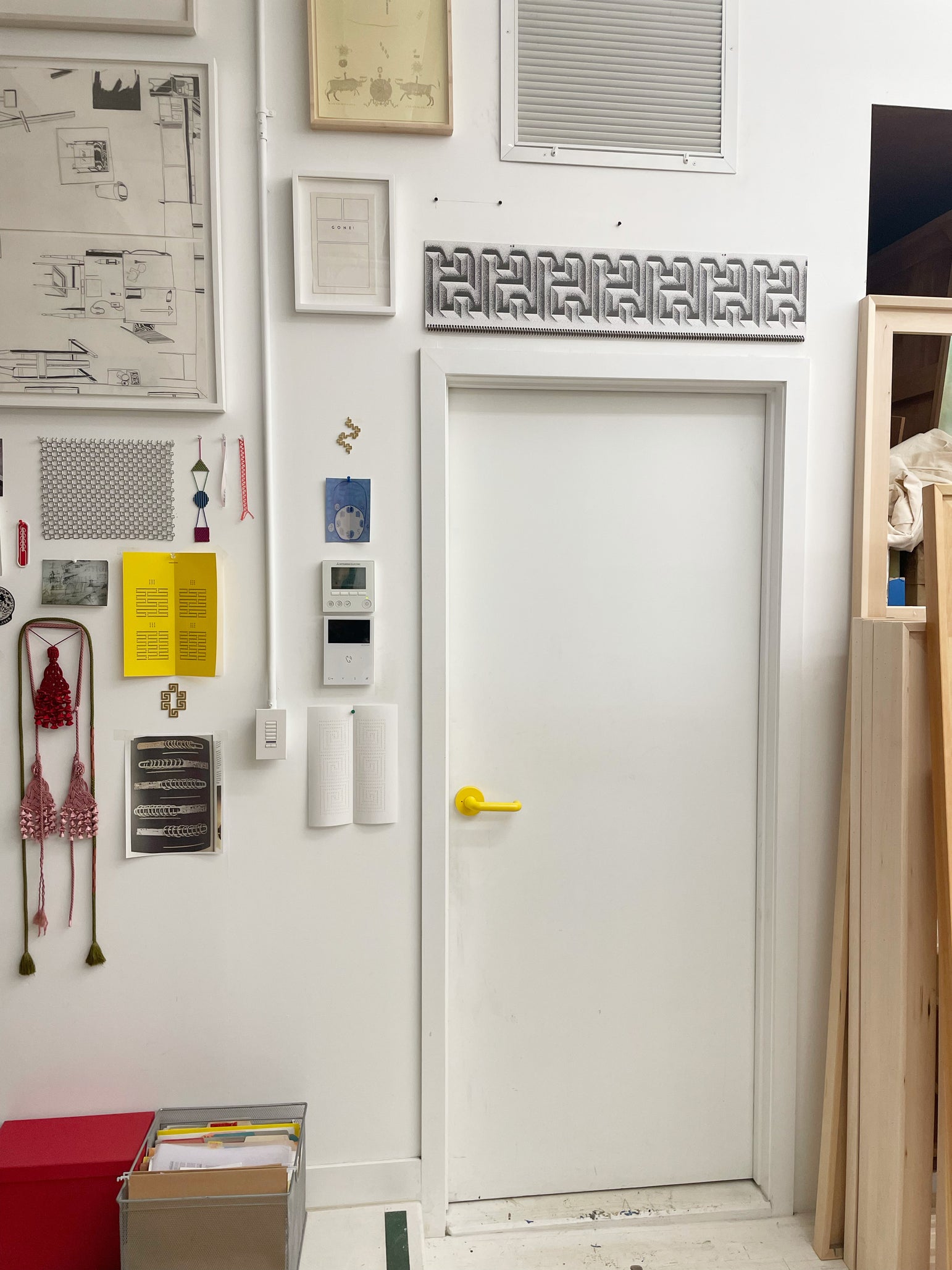 SIX ROTATIONALLY SYMMETRIC PERIODIC RIBBON ORNAMENTS FOR ARCHITECTURE
2022
36 x 8 inches
12 pages
$40.00
Offset print 
Coil Binding
A book of architectural ornaments with holes for hanging over a window, door, or anywhere one sees fit. 
This book contains all the rotationally symmetrical linear ornaments that can be made with 5 x 5 units. Each form is paired with its mirror opposite. The pairs are viewed and "lit" from the same angle, casting shadows in the same direction. Drawings made in Rhino.


All images and works copyright Diagonal Press.